Adverse Childhood Experiences
Adverse Childhood Experiences (ACEs) are stressful or traumatic events that happen in childhood and can affect people as adults. They include events that affect a child or young person directly, such as abuse or neglect. ACEs also include things that affect children indirectly through the environment they live in. This could be living with a parent or caregiver who has poor mental health, where there is domestic abuse, or where parents have divorced or separated. ACEs can be single events, long-term or repeated experiences.
Resources
The Little Book of Adverse Childhood Experiences
A small group of front line practitioners have developed "the little book of ACEs" to inform practitioners about what ACEs are, what their immediate effects are and how they can affect children in the short-term and throughout their lives.  The resource - available below - offers some case study examples and discusses a number of different methods developed to manage the effects of ACEs and to prevent them occurring in the first place.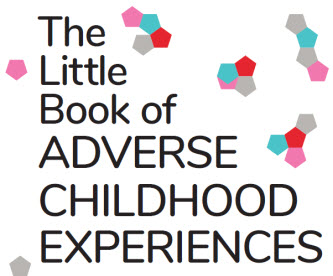 Shared Language
The documents below have been developed by Public Health colleagues to assist organisations in Lancashire and South Cumbria to become ACE-aware and Trauma-Informed.  It provides a lexicon of descriptions and explanations of key terms and is intended they will be adopted across organisations to help communicate the concepts more clearly and consistently.
Animation
Blackburn with Darwen Council, in partnership with Public Health Wales, created the short animation below which tells the story of a young boy growing up, and how his experience with ACEs have affected his life. It also explains the roles that different agencies can play in preventing them and supporting those impacted.